by Steve Carlson, on Oct 26, 2017 9:07:22 AM
Custom Survey Links in PDPworks 4.0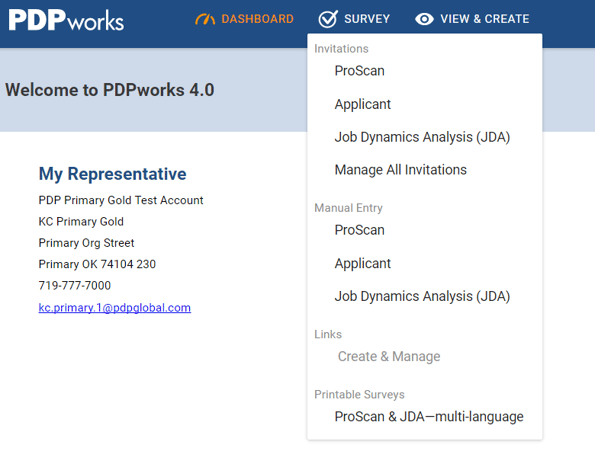 One of the great features of PDPworks has always been custom survey links. Unlike ProScan and JDA Invitations which generate and send emails to respondents directly from the application, survey links are unique URLs that you create to use on your websites and in your personal emails for those you wish to complete the ProScan or a JDA.
Under the Survey menu of PDPworks 4.0, there is the "Create & Manage" feature build new custom ProScan and JDA Survey Links. This feature is robust in that you can specify what folder to save completed surveys to, what reports to automatically generate and email as well as the quantity and date to expire the survey link. Accounts can have as many survey links as necessary to meet their processing needs..
Watch your inbox for previews of new features, requirements, and report upgrades, as we draw closer to the anticipated release of PDPworks 4.0. If you are not receiving our email announcements for the upcoming release, subscribe?
Not a PDP Client?
Join the thousands of happy customers and gain access to the amazing power of PDP