New Report: Personal QuickView
by Brent W. Hubby, on Aug 2, 2020 8:00:00 AM
You asked, we delivered.
Building on the success of the QuickView, the Personal QuickView is written for the individual audience (QuickView will be renamed Manager QuickView, as it is written for the manager audience).
The Personal QuickView is a nice follow-up after a Personal Dynamics or can be great for a shorter staff meeting or team session.
This one-page report describes What makes you TICK—traits, interests, communication style and key self-coaching tips. Certified users will enjoy the addition of the trait pairs after the summary paragraph. The new self-coaching tips section with the megaphone icon indicates an action step for the individual. Use of icons for action steps is a new design direction for PDP reports, starting with the Personal QuickView.
NOTE: This report is included with Platinum and Enterprise Solution plans and is also no additional cost to Gold or Silver plan accounts when generated with a Personal Dynamics Report.
Where to find: Surveys > ProScan Invitation or Manual Entry > Choose Reports, or View All > Upgrade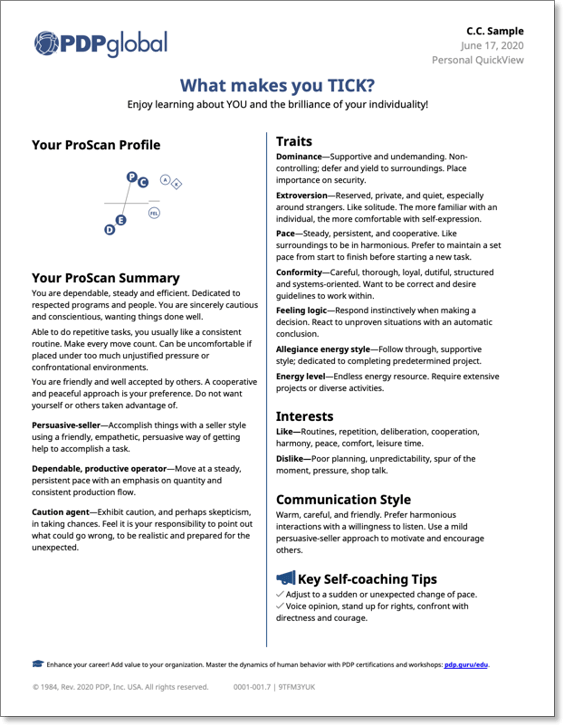 Released August 1, 2020 | Ver. 4.1.12301.