Introducing the Side-by-Side Report - Part 1
by Steve Carlson, on Aug 17, 2017 7:00:29 AM
We're always pleased to hear about the creative uses our clients have for PDP metrics whether in business, non-profit, or coaching environments. With PDP's amazing new Side-by-Side Report, you'll find a host of new possibilities for improved interaction between people in your organization.
In today's post I'm going to show you what the new Side-by-Side Report consists of and tomorrow I'll provide you a couple of ideas about how you might start using this powerful report. This should spark your imagination as to what is possible.
What is the Side-by-Side Report?
The Side-by-Side Report combines two individual's ProScans into one report and is used for building mutual understanding, strengthening relationships, and improving communication between two people.
This creative display of the in-depth analysis of two people's ProScan metrics clearly shows differences and similarities between the two people. After a short introduction, the Side-by-Side Report presents two people's Basic/Natural Self graphs (i.e., the blue ones) side by side on one page. This is, of course, where we get the name of the report!
Then, page by page the report lays out the entire narrative description of both people's Basic/Natural Self right next to each other. It begins with each person's summary paragraphs and continues through to the Motivator Worksheet.
After this, it provides some brand new insights into the perceptions each person might have of the other based on the unique combination of the two trait distributions.
The Thinking Ahead section gives each participant five suggestions to consider about how to work well with the other person. Once again, these suggestions are derived from the powerful data PDP regarding each individual.
The final page is a discussion guide for the two individuals to use in preparation for working well together. The report poses strategic questions to consider when evaluating the similarities and differences the two might have in these areas: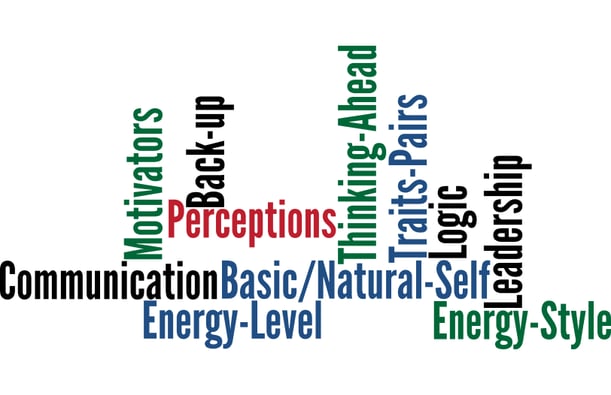 In a future blogpost I will provide more information and ideas about how you could use this new Side-by-Side report. Based on my description of it, how do you think you might use this innovative report?
Drop us a line and let us know! We'd love to hear your thoughts and check back each day to see what is coming up!
Not a PDP Client?
Join the thousands of happy customers and gain access to the amazing power of PDP