by Steve Carlson, on Aug 1, 2019 3:44:00 PM
Automatically link ProScan reports and available trait information and values (Basic and Priority) to your ATS or internal database with PDP's new Client APIs.
PDP offers several standard API options for client accounts with certified users. These accounts can purchase a license to utilize the APIs to obtain data to meet their business requirements and to figure out which API option is best. API options include:
Option A: ProScan report—Any ProScan report selected can be retrieved as a single report PDF response
Option B: Basic traits—Basic/Natural Self trait information. Includes ProScan Report(s) from Option A.
Option C: Basic and Priority value—Basic/Natural Self rounded trait values and Priority Environment trait stress length values for quantitative (vs. categorical) predictive analytics research. Includes ProScan Report(s) from Option A and Basic trait information from Option B.
Visit the PDP API information webpages (APIs and Flowchart: Integrating PDP into Internal Processes) for option details and samples.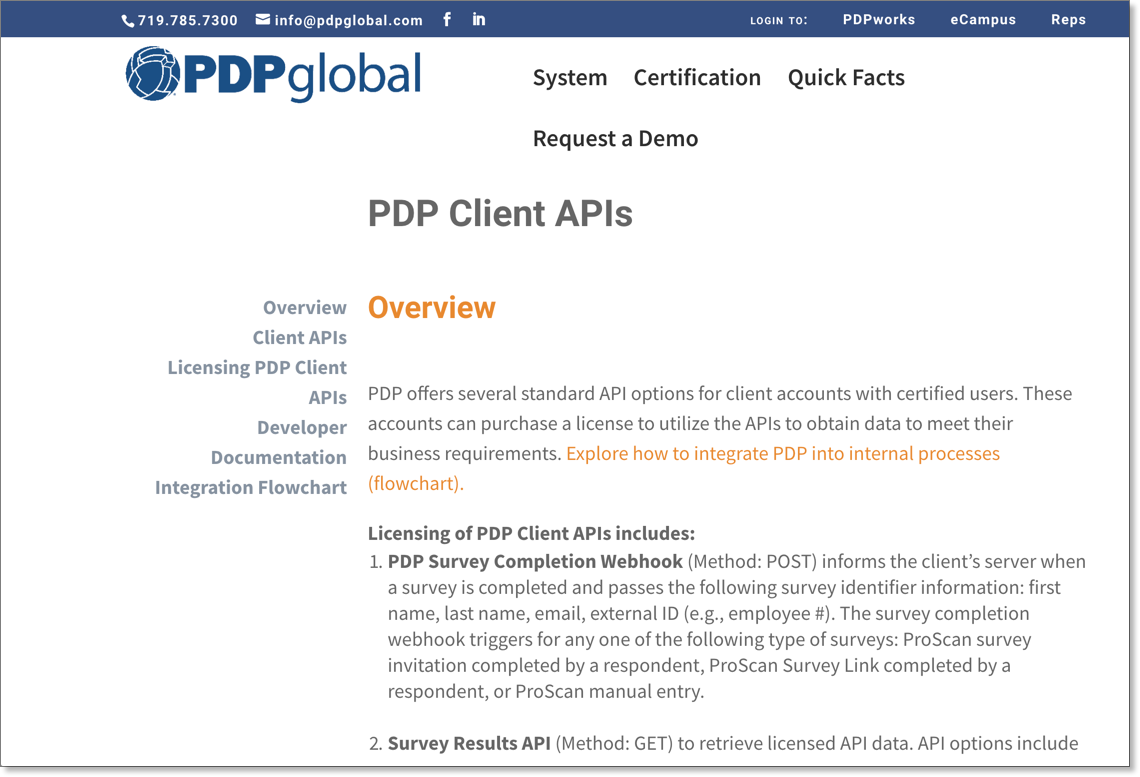 my.PDPworks.com Ver. 4.0.10368