#33 - Key Contact Responsibilities
by Steve Carlson, on Oct 24, 2017 4:07:51 PM
When a new user is trained as a PDP Professional or as a ProScan Mentor, PDP Global will create a new user account for them in PDPworks 4.0. From that point, the Key Contact will need to assign their 1. the folder(s) access, 2. their default folder, and 3. if it is a Gold Account, their pre-purchase account access. After these features are assigned, the Key Contact then 4. clicks to send the welcome email. How is all of this done? Let us show you.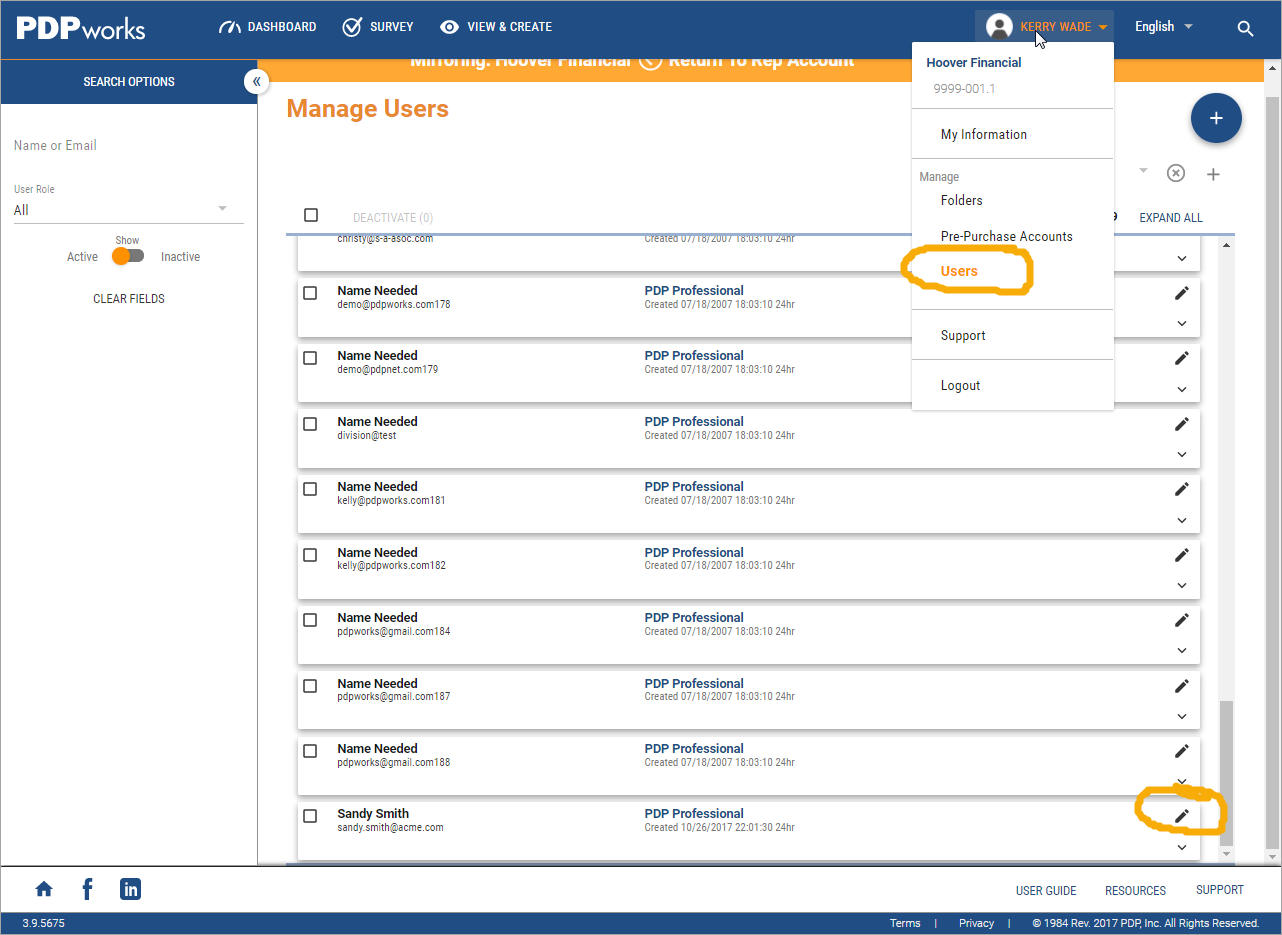 In the <Username> menu, look under Manage to click on Users. From there, you can search for and choose the user you wish to edit. Click on the small pencil icon by the person's name to open the User Access page as shown below.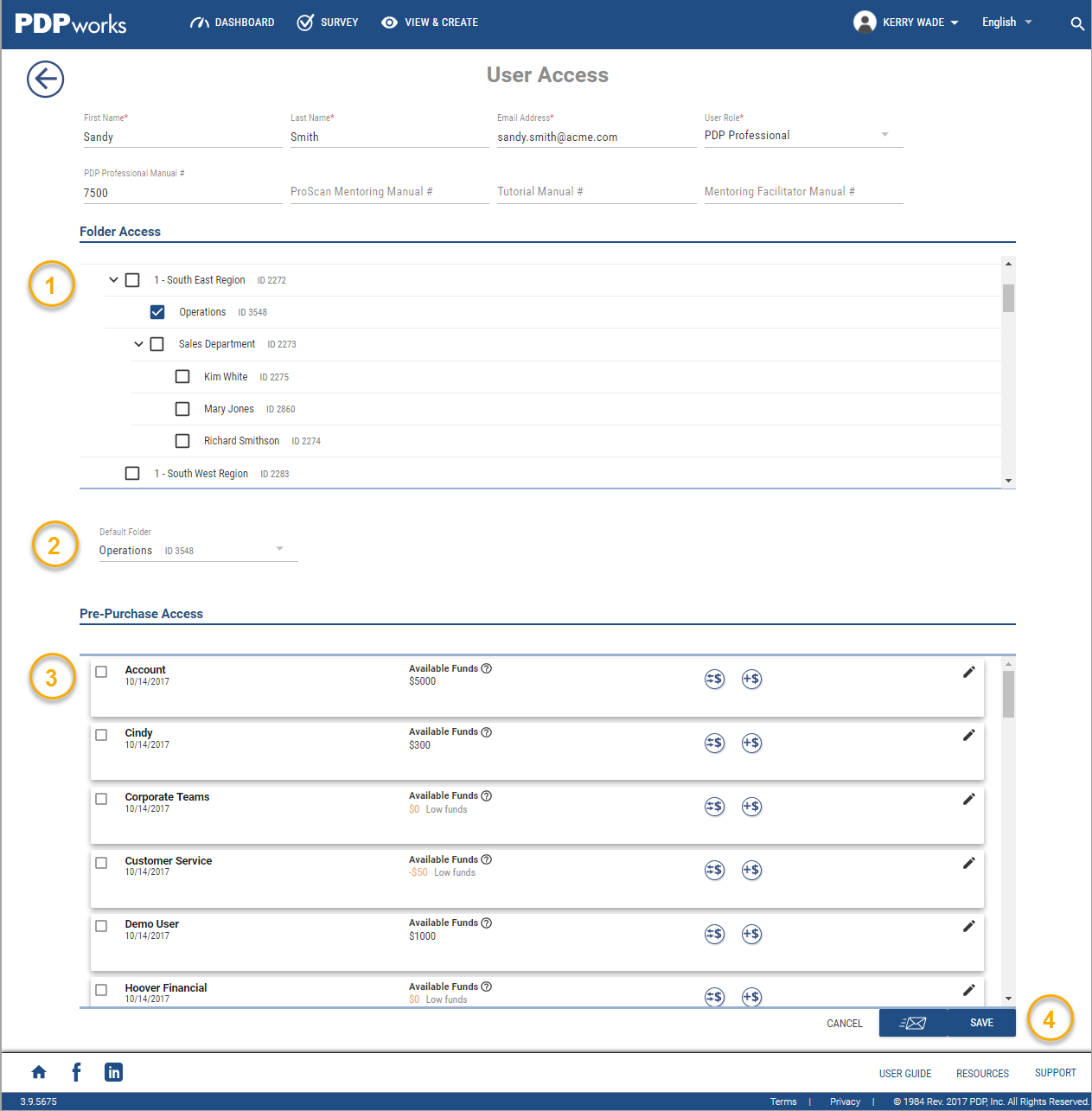 Assign Folder Access
Assign Default Folder
Assign Pre-Purchase Access
Save and send the Welcome email (mail icon)
On a side note, other PDP Professionals may also edit these details for new users, but they can only grant access to those resources to which they have access.
Watch your inbox for previews of new features, requirements, and report upgrades, as we draw closer to the anticipated release of PDPworks 4.0. If you are not receiving our email announcements for the upcoming release, subscribe?
Not a PDP Client?
Join the thousands of happy customers and gain access to the amazing power of PDP