#13 - STRENGTHS eLearning
by Steven Carlson2, on Aug 22, 2017 1:10:51 PM
Upgraded STRENGTHS eCourse
Watch your inbox for previews of new features, requirements, and report upgrades, as we move forward with upgrades to PDPworks 4.0. If you are not receiving our blog emails, why not subscribe?
Workbook-less STRENGTHS eLearning Course
In recent months, we introduced a workbook-less PowerApp course using the Personal Strengths Report. The reviews of this innovative course have been excellent! Now, it is even better due to the upgraded reporting in PDPworks 4.0, which now includes Leadership, Communication, Back-Up styles and Learned Responses in Section 1.
This new interactive experience allows learners to progress through their report on their own. Clients have found it a great vehicle for scaling the use of PDP and its benefits throughout their organization and it works great as part of an Enterprise Bundle, which we will discuss in a future post. The best way to see this eLearning course in action is to experience the first hand. Check out a portion of it below!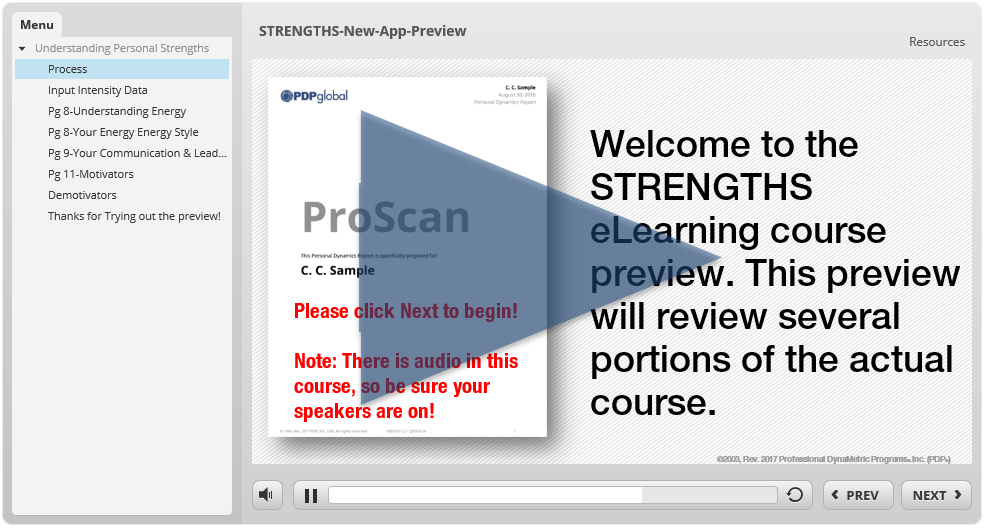 Not a PDP Client?
Join the thousands of happy customers and gain access to the amazing power of PDP